When looking into documentary photography I think there are two major points to consider
1. Is it a beneficial way of looking into reality and all things that are true
2. In some cases is it an invasion of privacy gone a step too far
Enrique Metinides is a documentary photographer working from 1949 to 1979 taking images of crime, murder and disasters in Mexico City. Metinides photographed his first corpse when he was 12 and a year later was working as an assistant for the crime photographer of Mexican newspaper La Prensa. His work not only shows us dead people but it also shows us the gathering crowds and the tragedy as a whole. Although his work is very in touch with reality and disasters I believe we are seeing too much. The imagery is step beyond documentary photography and although it is acceptable to push boundaries I believe what we are seeing is disturbing and in reality we are looking at things we shouldn't.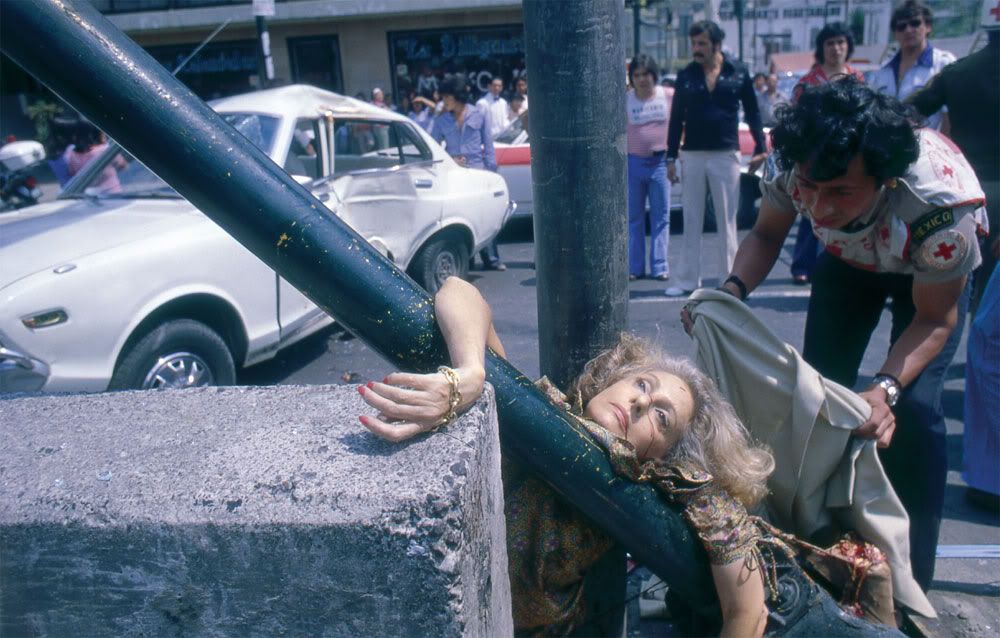 On the other hand I believe documentary photography can be quite inspirational, allowing us too look into the world and what is going on around us. It keeps us aware and at the same time not all documentary photography includes disasters and death.
German-American photographer and journalist Alfred Eisenstaedt is also a documentary photographer renowned for his candid style images. More importantly he is remembered for his photography capturing the celebration of V-J Day. I think in relation to this style of documentary photography it is safe to say that the events photographed are not disturbing. The type images taken by Alfred Eisenstaedt and other documentary photographers allow us too remember specific events and act as memories in print, for us to look back in the future and remember how far we have came. They give us a sense of reality, images we can relate to which is becoming quite rare considering a lot of photography is now airbrushed and manipulated into looking a specific way. These images aren't what people consider perfection but they are real and speak true to life, which in my opinion has a lot more importance.
Reading List :
http://www.guardian.co.uk/artanddesign/2003/jul/22/photography.artsfeatures
http://en.wikipedia.org/wiki/Alfred_Eisenstaedt